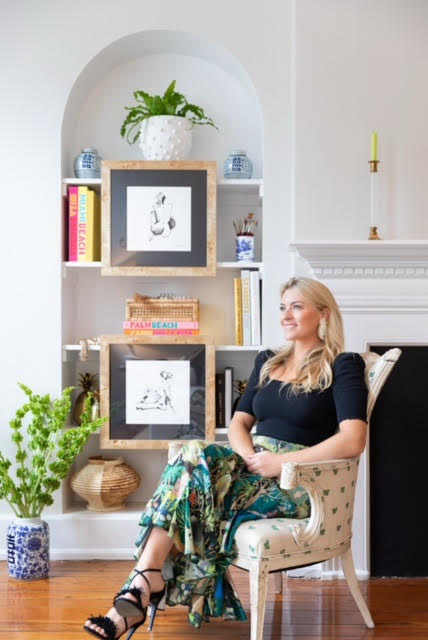 Betsy Douglas
A native of Raleigh, North Carolina, Betsy began her artistic talents while studying under Kim Stewart at the age of 9.  Betsy's art career blossomed over the years as she often painted commissions for friends and family. In 2018 StudioBetsy was born, turning passion into profession, incorporating the watercolor medium into children's books, textile designs for women's clothing, and beyond. Betsy currently resides in Charleston, SC where she often teaches workshops and works closely with designers in the area.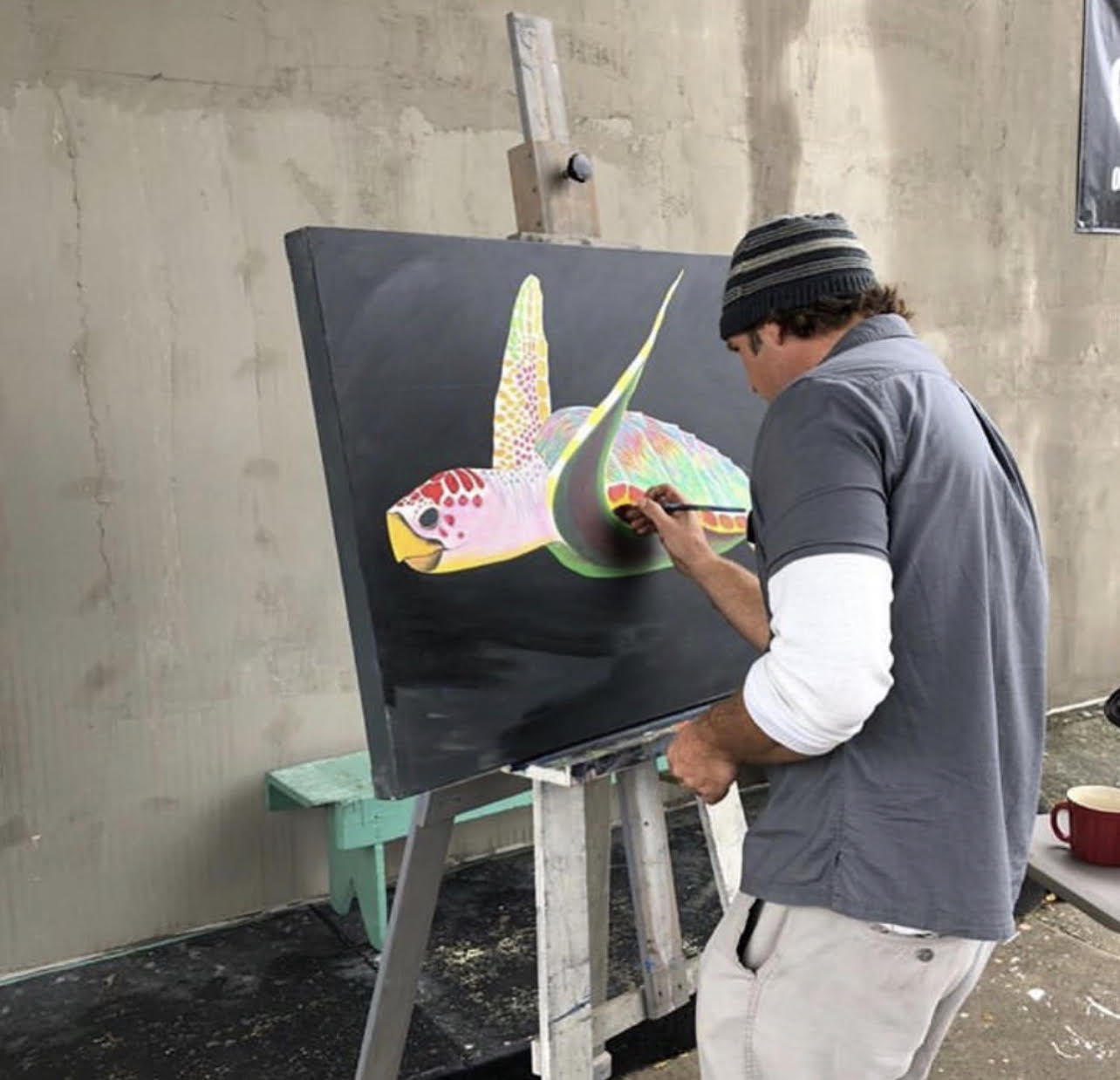 Nathan Edwin McClements
Artist Statement: Over a decade ago I was an art student intimidated by the process of making art. With a combination of apathy towards academics and in security within my skill set, I put visual arts on many back burners while pursuing other interests. Eventually I grew tired of creating excuses. My current work is an exploration into that creative freedom I was once bashful of. With this transition comes unlimited explorations of color and materials. In this space errors cease to exist. I'm currently allowing instinctual randomness to manipulate figurative expressions. Layers can adjust story lines and amplify mood. In the past, my lack of supplies was a larger excuse as to whyI couldn't create. Using mixed media on a variety of textiles and found materials is disassociating my current energy from prior struggles with ambition.Freedom to create with any means necessary has brought a vigor to this passion I refuse to turn my back on. I'm creating these for the sake of creation. I'm creating these because it's a bit of magic when I can choose art over so many distractions. I'm creating these because I now know how much better I can feel with their existence.
Danielle Cather-Cohen
Danielle Cather-Cohen is a local Charleston colorist and impressionist. Withover 30 years of experience, her interest in art began at a very young age ofsix, as she was mentored for almost a decade by American painter, EvelynLeavens, and internationally renowned artist from Red Bank, NJ. She hasalways had a great love for the interaction of color and spirit. Her mediumsare pencil, gouache, and watercolor; but her main focus is oil. With fine artcollectors all over the world, Danielle's work has been in demand for manyyears. Her paintings evoke various moods in order to transport the viewer tothe center of their being.At the beginning of each painting, Danielle says: "I start my journey to anall-encompassing, spontaneous place. I strive for the essence of beauty- adance with color."Her intuitive nature and love of color leads her to create many vibrant worksin subjects as broad as abstract/contemporary, figurative, wildlife,landscapes, and especially nautical works and seascapes. Within all of thesesubjects, she relies on her use of color to visually delight, unify a composition,and to create a mood and a feeling in the viewer.A new endeavor in Danielles' life is her luxurywallcovering line, to complement her fine artand print collection. Danielle aspires to createa joyful and vibrant experience through her artfor all to enjoy.
Taylor Faulkner
Living in Charleston, SC, Taylor Faulkner works in many different mediums to create whimsical pieces zeroing in on human form and movement."When I draw, that's where I feel most natural and uninhibited by anything. I've been able to use art as a tool to get out what's in my head, and hopefully create something beautiful but also a little strange."
Lizzie Horne
Elizabeth is a third-generation artist local to James Island, South Carolina. Her work is tailored to the connection of each individual and space, making the offering both medicinal and totemic in spirit. She believes that art should reflect the energy of space, contribute to it, feel like an essential piece to the flow of the room. The idea that art can hold space on a wall rather take it up. She creates paintings portraying abstract energetic movement along with modern landscapes - a beautiful reflection of her own raising/passage through the Lowcountry . Her process is a mix of paint and telluric materials, with each piece being platformed and inspired by her own original writing and the natural world. Her hope is to bring works of art to life with a depth beyond canvas.
William Gordan
William has been active in the Arts in Hendersonville NC. He was a gallery owner on Main Street, where he also had his studio. He was a member of the Henderson County Arts Council, started the Gallery Guild there, as well as formed the Artists Studio Stroll which has continued now for 20 years. He also taught several courses over the years at the local colleges in the area to include, Painting, Drawing, Printmaking and Art History. His current studio in the mountains was bull at his property on Lake summit after closing the gallery.